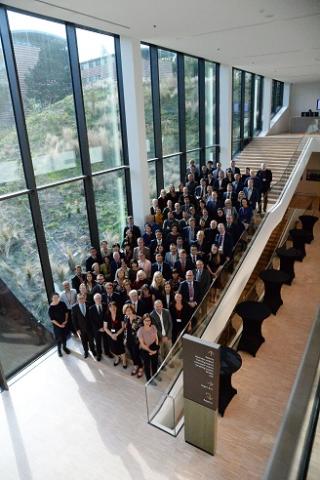 The 2019 ENPE conference was held in conjunction with Eurojust at their superb conference facility in their head office in The Hague, Netherlands from 28-30 October 2019. The conference started with an 'ice-breaker' event at the impressive panorama Mesdaq museum followed by 2 days of intensive plenary, break-out and facilitated workshops sessions focussing on global collaboration and co-operation in the fight against environmental crime.
Four continents were represented in plenary presentations with speakers from Australia, Canada, Brazil, China and Europe providing fascinating insight into how environmental crimes are tackled by prosecutors in different jurisdictions. All delegates were given an insight into how we might improve our global collaboration through awareness of cultural and regional differences. We were delighted to report that the event was well received with 99 delegates representing 32 countries in attendance over 2 days.
Click the button below to read articles and speaker profiles and view videos recorded during the event.